Note for Payment of Exhibition Fees
The applicants for the exhibition must complete the payment process by July 20, 2023 in the following order.
1. Log in to the submission system
Login to the submission system from the following URL. If you already have an account, please log in with that address. If you do not have an account yet, please sign up to create one.
Submission System : https://review.iciam2023.org
2. Go to the registration tab
After logging in, you will see the registration tab. Please move to the registration tab. Please make sure that your registration is not yet completed.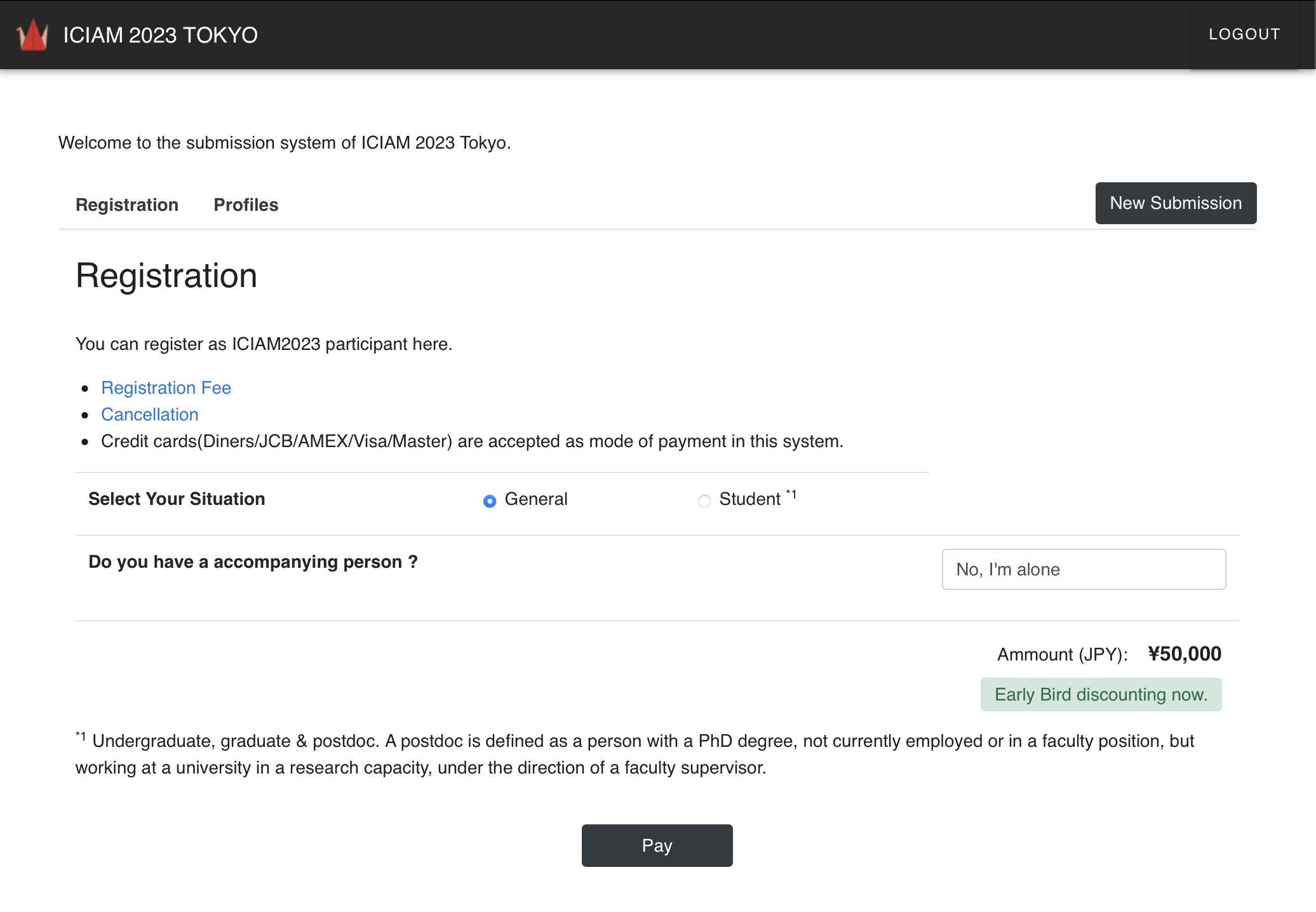 3. Copy and paste the following url into the address bar
At the registration tab, copy and paste the following URL into the address bar of your browser (refer to the image below) to go to the registration page.
COPY:

PASTE: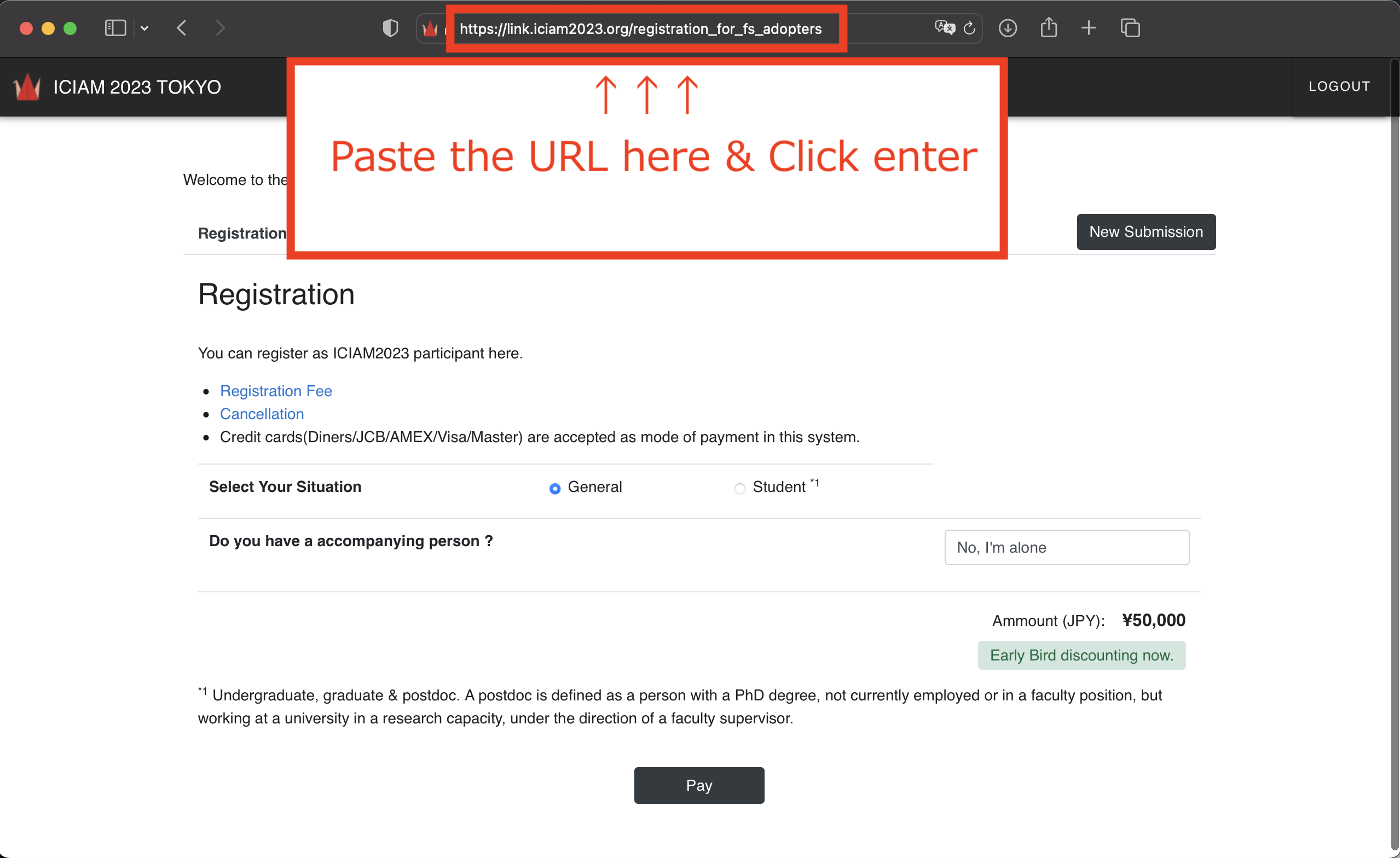 4. Confirm the type and proceed to the next step
Proceed with the registration process according to the system.
If a screen showing that the Customer Information Entry Screen appears during the process, one of 1, 2, or 3 is not working. Please start from 1 again.
5. The process is completed and you will receive a confirmation e-mail
You will receive a confirmation email when the process is completed correctly from the account associated with your address.