Registration Desk
Before Coming to Registration Desk
Once you have registered, you will receive a QR code that you will need to bring to the registration desk on the day of the event. Please show the QR code at the registration desk.
Please note that QR codes for accompanying persons will not be sent in advance. The accompanying person's name tag will be handed to the general participants at Step.2.
Registration for ICIAM 2023 is divided into three steps. Please note that you need to show the QR code at every step.
Step 1: Receive a nametag holder
Step 2: Receive a nametag with your name
Step 3: Receive a set of conference goods
If you are not with accompanying person(s), you can skip Step 2 by printing out the PDF with the QR code sent to you in A4 size (210mm x 297mm) at equal size and bringing it with you.
Locations and Times of Registration Desk
The registration desk will be open on the following dates and times.
Aug. 20

12:00–20:00 @ H (B1F) [for Step 1]

Aug. 21

8:00–18:00 @ H (B1F) [for Step 1]
8:00–18:00 @ F (B1F) [for Step 1 / Step 2 / Step 3]

Aug. 22 – 25

8:00–18:00 @ F (B1F) [for Step 1 / Step 2 / Step 3]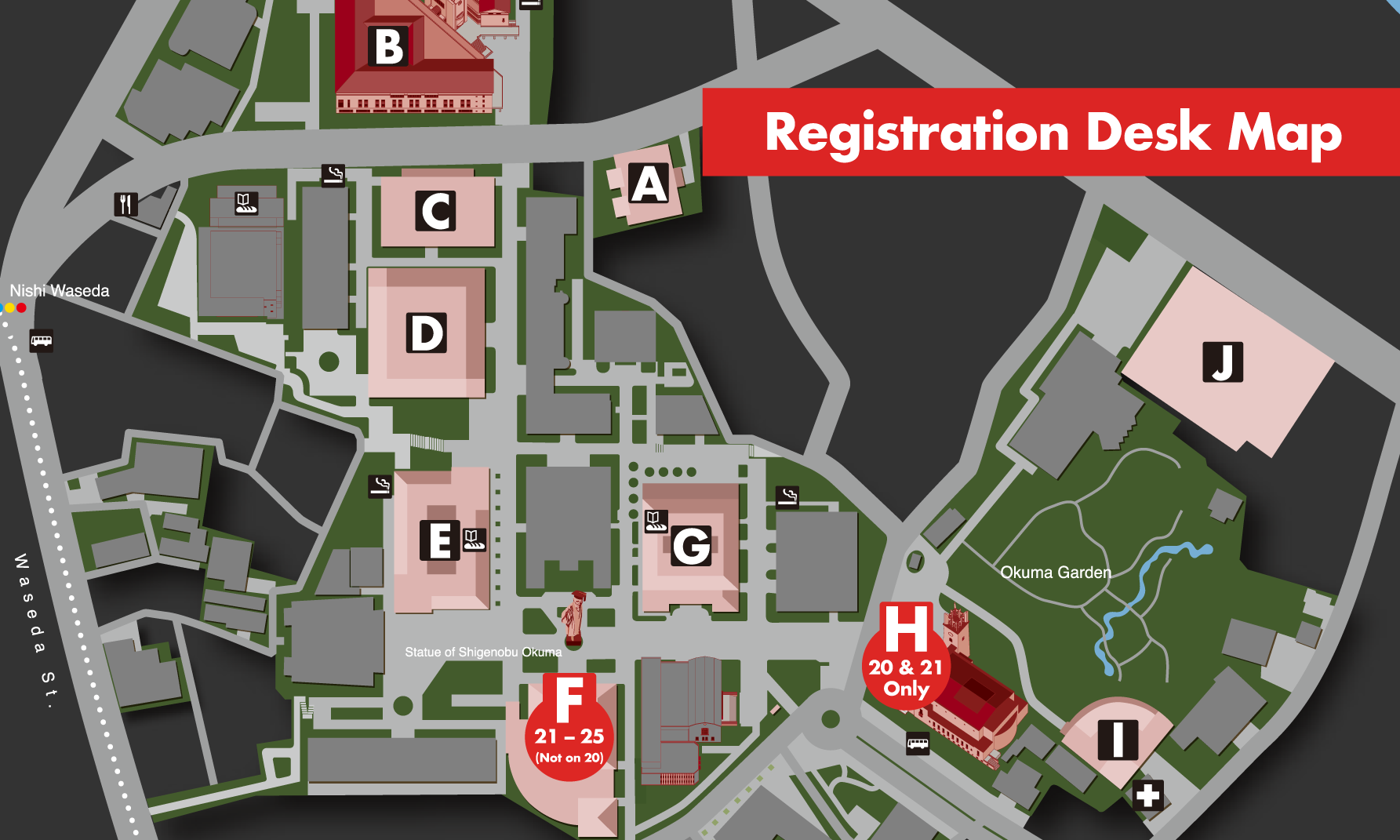 Missing QR code
If you have registered but did not receive a QR code, please come directly to the registration desk.